Overview
Please join us for the 2022 OSIA Annual Conference on June 15-17, 2022. We are excited to bring you outstanding presenters, ample networking opportunities, prizes, and a silent auction all live and in-person at the Hilton Polaris Columbus.
Registration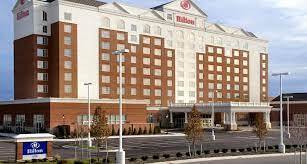 ***It has been reported that some folks are having trouble accessing the link above using Google Chrome. If you experience trouble with the registration link on Google Chrome, please try Firefox. Our site does not work with Internet Explorer.***
Sessions Include
Maintaining Professionalism When Workers Compensation, ADA, and S&A Collide
Third-Party Litigation Funding - Who is Funding the Case and Why Does it Matter?
Collaborative Workers Compensation Claim Management
The Second Change Employment/Recruiting Program: How it can Work for You
Choosing the Best Vendors - 10 Tips that Will Change Your Program
Absence & Disability Management in 2022
Vaccinations in the Time of COVID
Chiropractic Fraud and Abuse: An Overview and Case Study
Proactive Claims Handling
And More!
***Please note, we are in the process of applying for CE credits for sessions that qualify. When approval is received, the website will be updated with this information.***
Schedule | Sessions
Wednesday, June 15, 2022
9:00 am - 10:00 am
Breakfast

---

10:00 am - 12:00 pm
Pre-Conference Sessions
1. Proactive Claims Handling
2. Chiropractic Fraud and Abuse: An Overview and Case Study
3. Maintaining Professionalism When Workers Compensation, ADA, and S&A Collide

Jim Robert
G. Steven Baer, DC, DACBOH, DABFP
Tommie Jo Brode

---

12:00 pm - 1:45 pm
Pre-Conference Luncheon and Networking/Exhibit Time

---

1:45 pm - 2:00 pm
Welcome

---

2:00 pm - 3:15 pm
Opening Keynote
Bryan Dodge

---

3:15 pm - 3:30 pm
Networking/Exhibit Time

---

3:30 pm - 4:30 pm
Breakout 1
1. Bryan Dodge Breakout Session
2. Ohio Workers' Compensation Legal Update
3. The Key Components of a Successful Return to Work Program
Bryan Dodge
Brian Perry
Tina D'Andrea & Peggy Ford

---

8:30 pm
Cocktail Reception in the Polaris Foyer with Exhibitors
Thursday, June 16, 2022
7:30 am - 9:00 am
Breakfast in the Polaris Foyer

---

9:00 am - 10:00 am
General Session in Polaris A, B, D, & E
Panel Discussion

---

10:00 am - 10:30 am
Networking/Exhibit Break in the Polaris Foyer

---

10:30 am - 11:30 am
Breakout 2
1. Diversity and Inclusion: Understanding Your Role
2. OSHA Update
3. Medicare Set-Asides: Current and Future State
4. Collaborative Workers Compensation Claim Management

Simone Crawley
Stephan Matasich
Eric Rich
Bridget Smith
Mark Gottfried

---

11:30 am - 1:00 pm
Lunch

---

1:00 pm - 2:00 pm
Breakout 3
1. The Second Chance Employment/Recruiting Program: How it can Work for You
2. The PAID Act and Civil Money Penalties Updates
3. Foundational Knowledge for Managing Claims and Controlling Risk and Costs
4. Occupational Medicine and Human Resources: A Partnership in Employee Wellness

Peter Riesbeck
Frank Fairchok
Tron Emptage
Tanya Stevens

---

2:00 pm - 2:15 pm
Networking/Exhibit Break in the Polaris Foyer

---



2:30 pm - 3:15 pm
Breakout 4
1. Voluntary Abandonment is Dead! Long Live Voluntary Abandonment! The Current State of the Doctrine
2. Choosing the Best Vendors - 10 Tips that will Change Your Program
3. Value of an Occupational Medicine Provider to Keep Your Workplace Safe
4. Section 111 Cause and Effect: How Reporting Impacts Medicare Recovery Claims

Shane Dawson
Mollie Kallen & Rob Robertson
Glenn Williams
Mark Popolizio

---

3:15 pm - 3:45 pm
Networking/Exhibit Break

---

3:45 pm - 4:30 pm
Remarks from Ohio Secretary of State in Polaris Ballroom A, B, D & E
Frank LaRose

---

4:30 pm - 5:15 pm
Cocktail Reception with Exhibitors

---

5:30 pm - 7:00 pm
Dinner

---

7:00 pm - 11:00 pm
Monte Carlo Game Night with Cocktail Reception




Friday, June 17, 2022
7:30 am - 9:00 am
Breakfast in the Polaris Foyer

---

9:00 am - 10:00 am
Breakout 5
1. Kinesiology and Work: Move to Improve
2. Absence & Disability Management in 2022
3. Workers Compensation Subrogation in Ohio: Recovering Claim Costs from a Liable Third Party

Jason Hinson & Matt Donlin
Harry Norman
Kimberly Kondalski
& Mark Shaw

---

10:00 am - 11:00 am
Closing Keynote: Vaccinations in the Time of COVID-19
Catherine Burgett

---

11:00 am
Closing Remarks
Debbie Lantman





Speaker(s)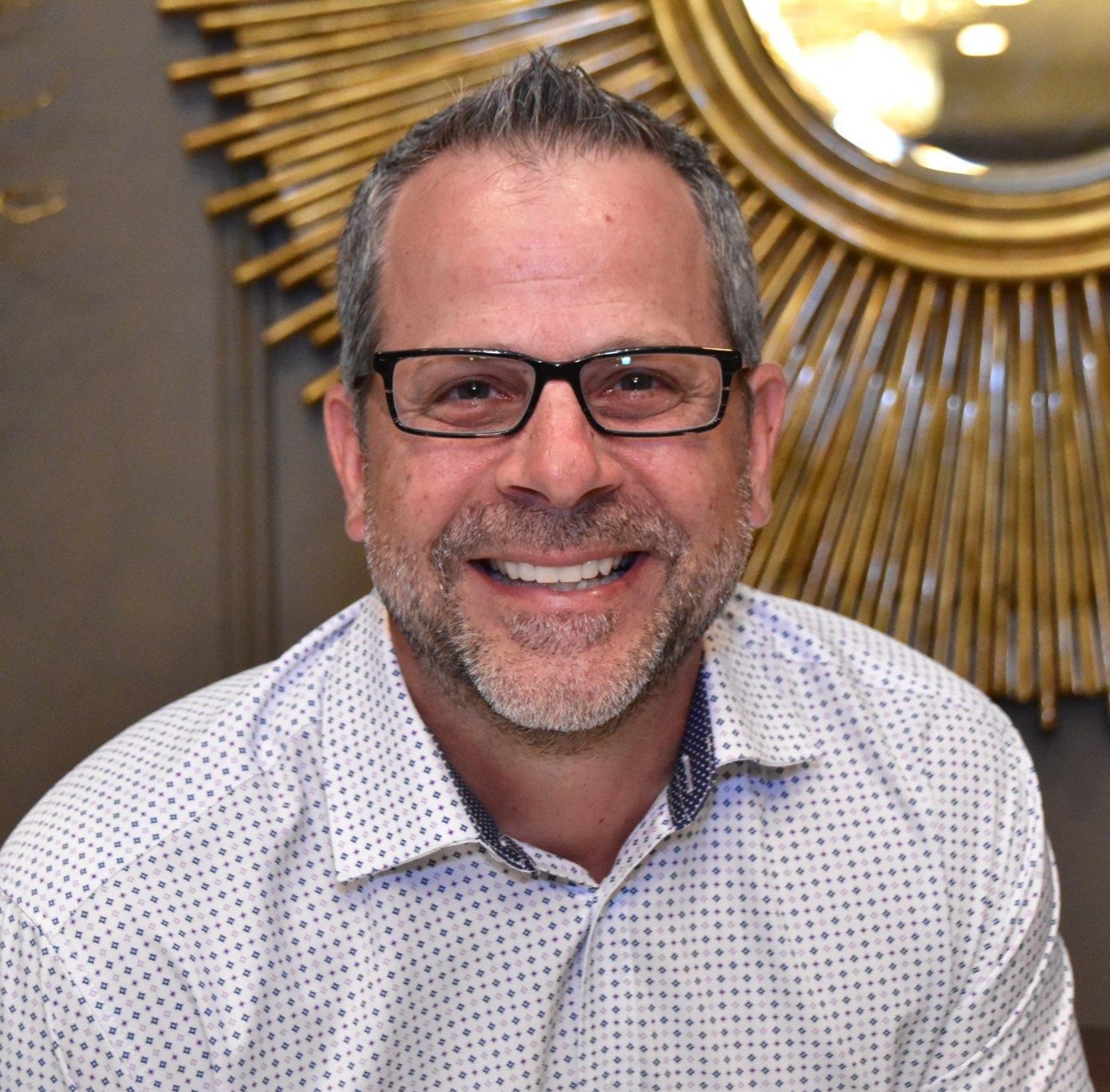 Brian Blasko
Professional Speaker, Author
Brian Blasko is a highly motivated, nationally known speaker, trainer and author. His programs have been inspiring individual and organizational growth for 24 years. He is the "go to" guy when it comes to leadership, motivation, team building and personal development. This celebrated author of 2 books Cruisin' Through Life At 35 MPH and Sending Signals, has a Masters Degree in interpersonal communication, collegiate-level teaching experience, and is a member of the National Speakers Association.
Always the fun communicator, his contagious energy encourages others to feel comfortable about themselves and their personal development. Brian's message rings true with organizations and audiences of all shapes and sizes. Driven by his sincere interest in others, and a genuine passion for public speaking, Brian enthusiastically invites you to discover and maximize your own personal potential!
$i++ ?>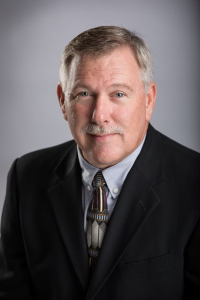 Jim Robert
Owner
Best Foot 4Ward LLC
After 27 years with GAB and York Risk Services, he started his own company, Best Foot 4Ward, focused on the development of our industry's staff, both technical and soft skills. Also, of key importance is the development of front-line leaders, who ensure that corporate targets are met by guiding their staff. His core leadership courses strengthen those skills and align management teams, resulting in more effective guidance and better results.
His Adjuster Training Academy conducts claims immersion courses in several lines of business, that are delivered to the public as well as numerous carriers. See more at www.readysetgrow.solutions.
$i++ ?>

G. Steven Baer, D.C., D.A.C.B.O.H, D.A.B.F.P.
Chiropractic Consultant
Baer Consulting Services, LLC
Pre-chiropractic education Illinois State University
Chiropractic Degree (DC) Palmer College Of Chiropractic (1978)
Utilization Review and Evaluation - 100 Hrs (1997) Logan College of Chiropractic
Utilization Review and Evaluation Certification (1997)
Occupational Health (300 Hrs) Northwestern College of Chiropractic
Board Certification Diplomate Occupational Health (2000)
Forensic Sciences -100 Hrs (2003) National University of Health Sciences
Board Certification Forensic Sciences (2004)
Private practice since 1978
Forensic and utilization review practice since 1989
$i++ ?>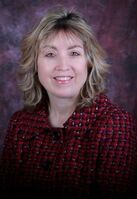 Tommie Brode
Manager - Workers Comp, Disability & Occupational Health
The Timken Company
Tommie is an attorney by trade whose workers' compensation experience began in 1996 with the Industrial Commission. She has worked in administration, as a hearing officer, as counsel for Employers and is currently in house at a self insuring employer. Appointed by the Governor, she is the Employer member of the Self Insured Employer Evaluation Board. She is also a Board Member of OSIA.
$i++ ?>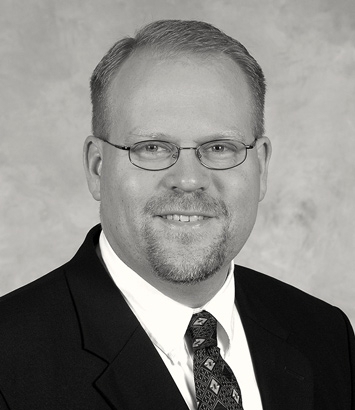 Brian Perry
Partner
Dinsmore & Shohl
Brian Perry has been certified by the Ohio State Bar Association as a specialist in the practice of Ohio workers' compensation law. He represents and advises both state fund and self-insured employers on workers' compensation and disability management matters, including not only workers' compensation claims, but also allegations of violations of specific safety requirements (VSSRs), employment intentional tort and retaliatory discharge. His practice includes representation before administrative agencies, including the Ohio Bureau of Workers' Compensation and the Industrial Commission of Ohio, as well as Courts of Common Pleas, Courts of Appeal and the Ohio Supreme Court.He earned his B.A. from the University of Cincinnati and his law degree from the University of Cincinnati College of Law. He is a member of the Ohio State Bar Association and the Cincinnati Bar Association, where he is a member and past chair of the Workers' Compensation Committee. He is a frequent author and speaker on Ohio workers' compensation issues and has also been recognized by both Ohio Super Lawyers® and Best Lawyers® for workers' compensation law.
$i++ ?>

Tina D'Andrea, RN, BSN, MBA, CCM, MSCC
Medical Management Consultant
Midwest Employers Casualty
Tina D'Andrea, RN, BSN, MBA, CCM, MSCC, is a Medical Management Consultant at Midwest Employers Casualty (MEC), a Berkley Company. A Certified Case Manager and Medicare Set Aside Certified Consultant, she has over 25 years of experience in workers' compensation case management, including experience providing telephonic case management for employers, physicians, and attorneys. In her current role, Ms. D'Andrea provides a unique perspective to the identification and management of high-risk workers' compensation cases and helps develop ways to achieve the best resolution possible for both the injured worker and their employer.
$i++ ?>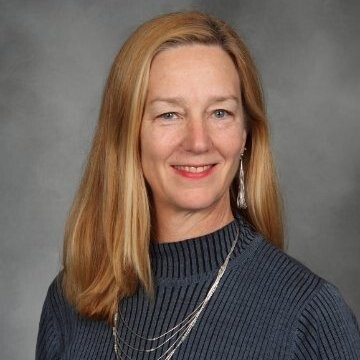 Peggy Ford, MS, BSN, RN, CRC, CCM, MSCC
National Catastrophic Management Consultant
Midwest Employers Casualty
Peggy Ford MS, BSN, RN, CRC, CCM, MSCC, is a National Catastrophic Management Consultant at Midwest Employers Casualty (MEC), a Berkley Company. She has more than 30 years of experience in both the Vocational and Medical claims arenas. Her extensive field and oversight backgrounds include Workers' Compensation, Catastrophic injury, MSA, Social Security Disability, Brokerage, Long-term and Short-term Disability. In her current role, Ms. Ford is part of a team that consults on complex Catastrophic Workers' Compensation claims with a goal to identify and review high-risk claims and provide our clients with tools to move the claim to a better outcome for all involved.
$i++ ?>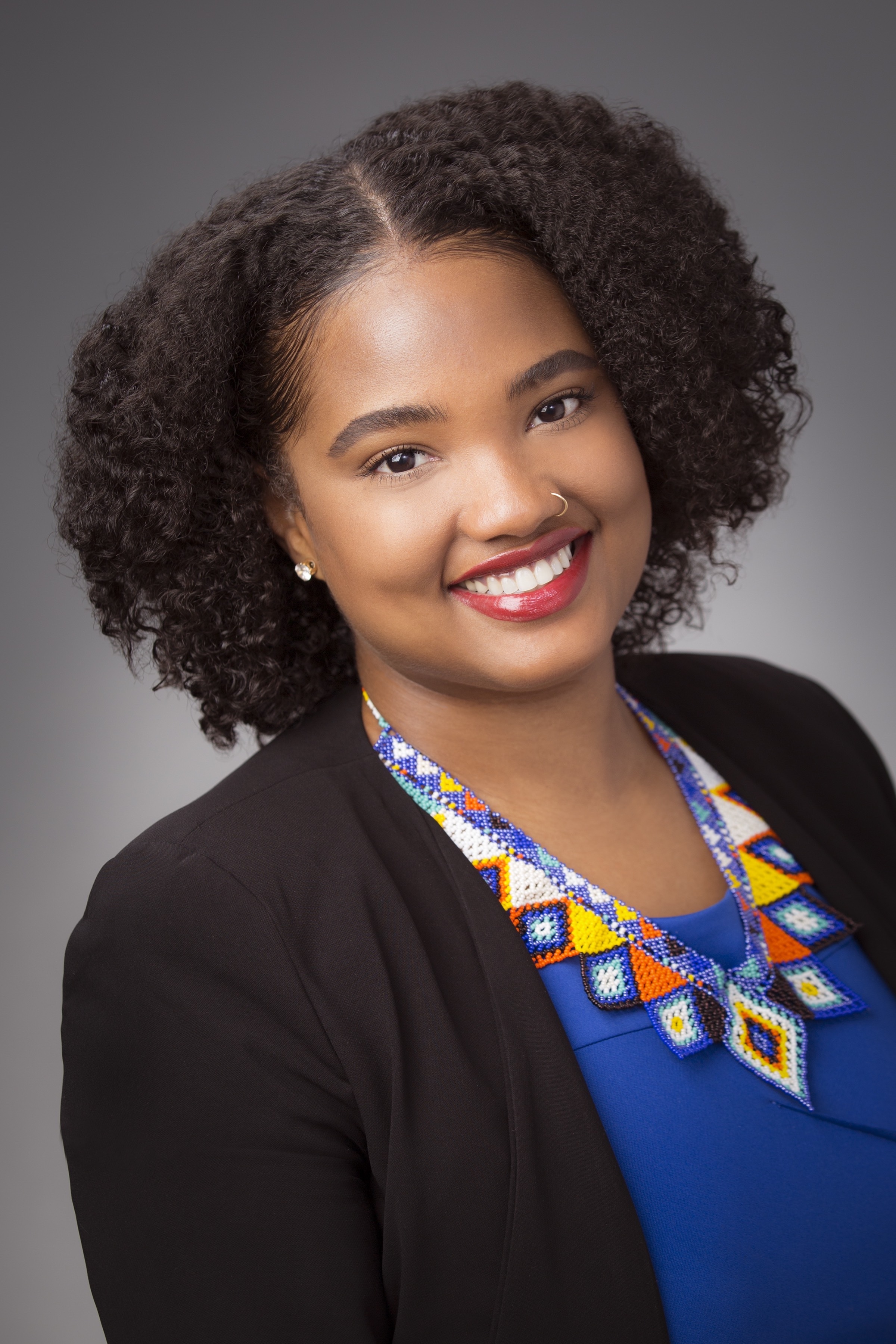 Simone Crawley
Founder/CEO
Crawley Cultural Consulting
Simone A. Crawley is a respected subject matter expert who has helped countless organizations shift and, more importantly, prevent toxic cultures. Her expertise uniquely positions her to empower c-suite executives, HR managers, and diversity professionals to set a tone of inclusion that ensures success. Her passion underscores an understanding that the work of diversity, equity, inclusion, and antiracism requires buy-in.
Her career includes an extensive public policy background and seven-year tenure in a state legislature. During this time, Simone also advocated for the Black electorate as President of the Ohio Young Black Democrats.
At 26, Simone accepted the role of Executive Director for the Multiethnic Advocates for Cultural Competence (MACC). Her tenure included advocating for systems change to address significant health disparities impacting diverse cultures. Simone championed the initiatives the statewide nonprofit to implement cultural competence across Ohio systems. This work motivated her to launch and expand the Crawley Cultural brand.
Combining key concepts Simone coined the mnemonic device Cultural CASH (cultural competence, cultural awareness, cultural sensitivity, cultural humility). She is a highly sought after speaker and master trainer. Simone is a certified instructor of both the Adult and Youth Mental Health First Aid curricula and holds a degree in Political Science from The Ohio State University.
$i++ ?>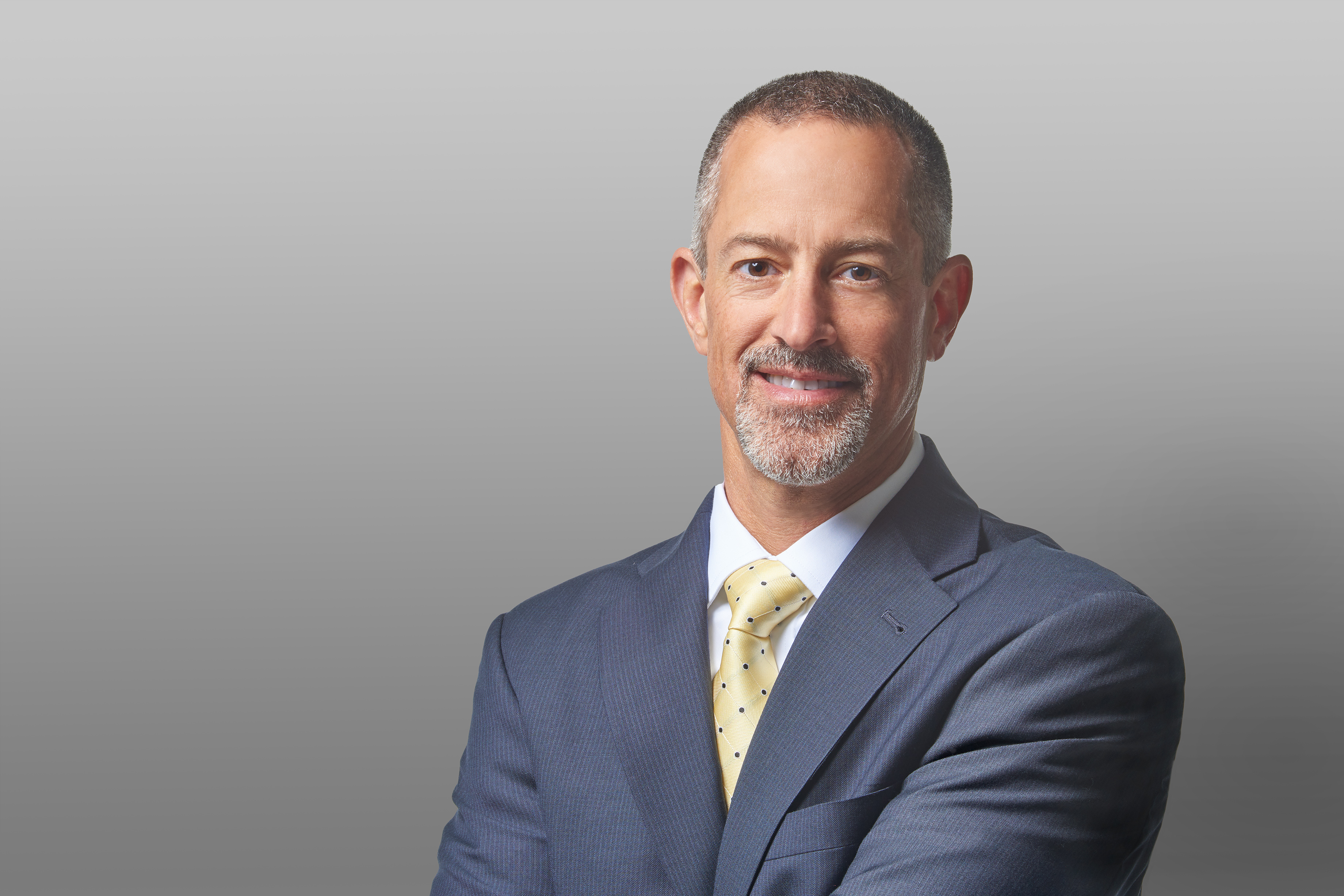 Stephen Matasich
Member
Brennan Manna Diamond
For over 25 years, Stephen has focused his practice on the defense of manufacturers, retailers, and construction companies across the United States in OSHA Investigations, Citations, and Contests. Stephen also works with clients to provide day-to-day compliance assistance. Stephen is among a small number of Ohio attorneys to have received OSHA's 30-hour training courses in both general industry and construction. He also represents employers in employment intentional torts, retaliatory and wrongful discharge claims, whistleblower claims, industrial accidents, and VSSRs. Being experienced to seamlessly handle all aspects of a workplace injury claim, his familiarity with cases eliminates the need for repetitive investigation and duplicative services which saves clients time and money. Stephen's litigation practice also regularly includes commercial litigation, defense of hospitals and their staff in medical malpractice cases, and defense of manufacturers in product liability claims.
$i++ ?>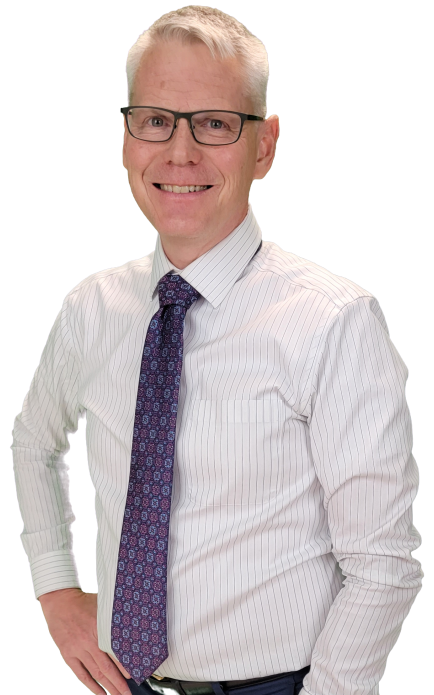 Eric Rich
Attorney
Ross Brittain & Schonberg Co., LPA
Eric A. Rich is a litigation and workers' compensation attorney with over twenty years of experience assisting both large and small employers navigate all of the issues that can arise in connection with workplace injury claims. Eric represents the interests of employers in both administrative and court proceedings, in addition to dealing with alleged workplace safety violations and OSHA complaints.
Eric graduated with honors from the University of Vermont, and was a Phi Beta Kappa inductee at the school. Eric spent several years teaching in Japan before returning to his hometown of Cleveland, where he received his law degree from Case Western Reserve University.
$i++ ?>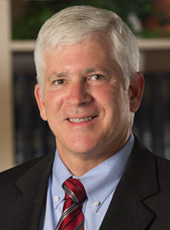 R. Mark Gottfried
Partner
Meyers, Roman, Friedberg & Lewis
Mark Gottfried represents employers in all aspects of workers' compensation litigation, including death claims, safety and OSHA violations, Medicare compliance, fraudulent claims and Violations of Specific Safety Requirement (VSSR) investigation and defense. His practice focuses on representing employers before the Industrial Commission of Ohio as well as claims management, working closely with employers and/or third-party administrators from the onset of an injury to final resolution of a claim. Mark represents both self-insured and State-funded employers throughout Ohio. Mark has a wide range of civil litigation experience representing employers in workers' compensation matters in the Ohio Supreme Court, Court of Appeals, and Common Pleas Court.
$i++ ?>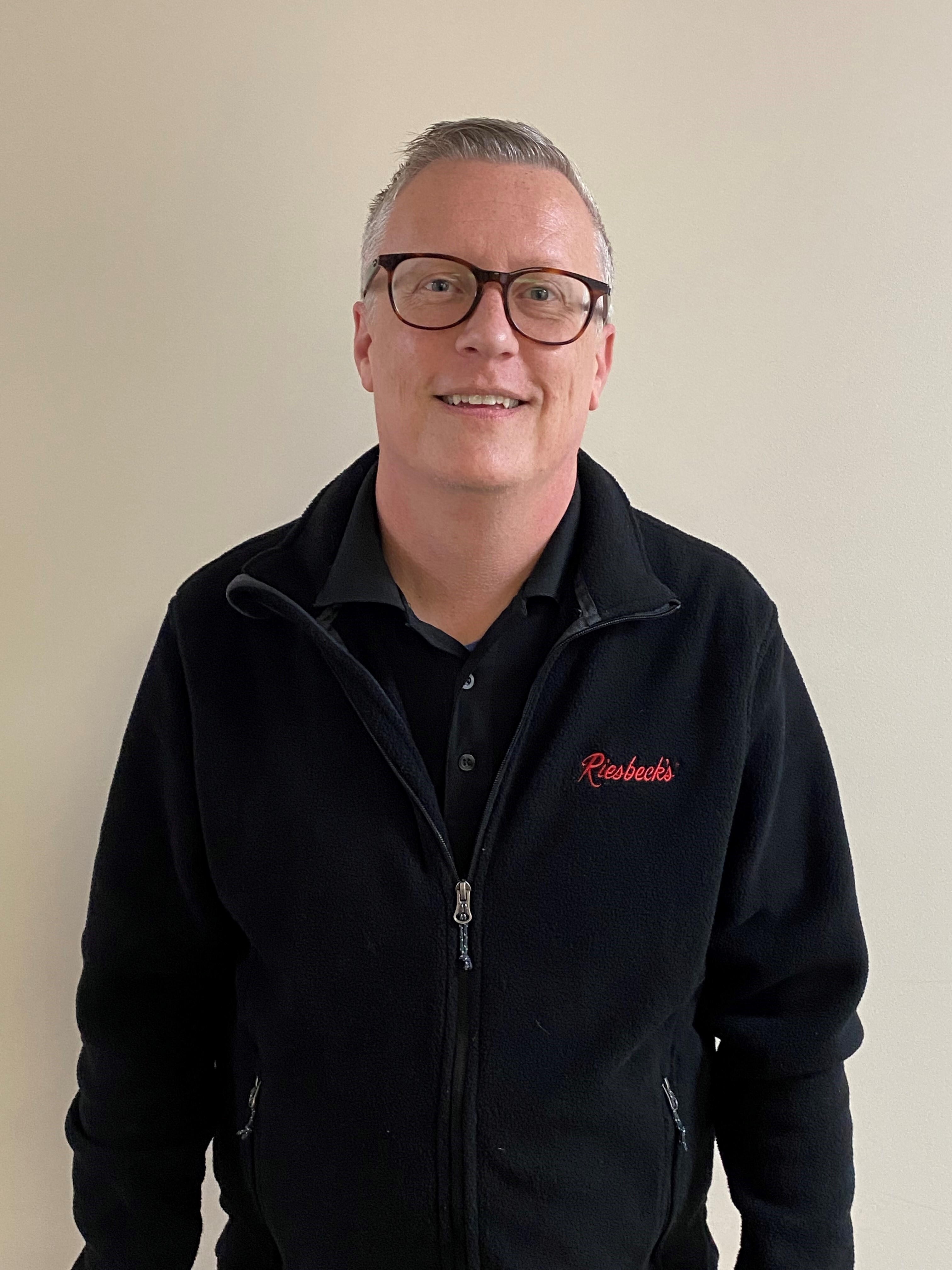 Peter Riesbeck
Director of Human Resources
Riesbeck Food Markets, Inc.
Peter is the Human Resources Director and member of the Board of Directors for Riesbeck Food Markets, Inc., a 17-store chain of retail grocery stores located in eastern Ohio and the northern West Virginia panhandle. He has a Bachelor's degree in Organizational Management and has completed graduate coursework in Organizational Leadership. Peter has also completed certificate programs at Dartmouth College and Cornell University.
$i++ ?>
Frank Fairchok
VP of Medicare Reporting Services
MEDVAL
Frank Fairchok serves as Vice President of Medicare Reporting Services, where he provides technical oversight of all aspects of MEDVAL's Medicare reporting service offerings. Fairchok has more than 12 years of experience in Medicare Secondary Payer compliance, with a focus on Mandatory Insurer Reporting for the MMSEA requirements for Section 111. He has also served as a frequent speaker and panelist on MMSEA Section 111 compliance for a variety of conferences and organizations including RISE, The National Medicare Secondary Payer Network (formerly NAMSAP), and WorkCompCentral. Fairchok received his Bachelor of Applied Science in Technology Management from Saint Petersburg College and has over 30 years of business experience in the workers' compensation, telecommunications, and financial industries.
$i++ ?>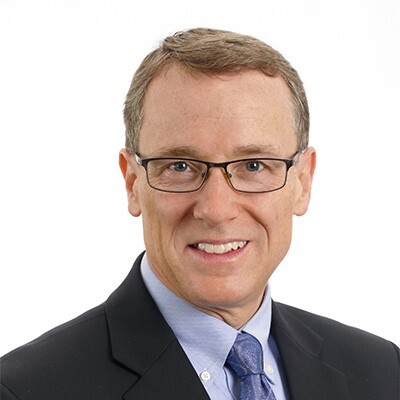 Tron Emptage
Chief Clinical Officer
Optum
As Chief Clinical Officer, Tron Emptage oversees Optum's comprehensive suite of clinical programs designed to help payers gain more control over medical costs to achieve better outcomes for claimants. Tron leverages nearly 30 years of healthcare, workers' comp, and auto no-fault experience in developing and managing key program components, such as medication plans and formularies, utilization reviews, physician outreach, clinical intervention, and pharmacist and nursing support. The use of these programs by Optum's customers ensures injured workers receive the right therapy at the right time.
Tron called on his hospital, retail pharmacy, home infusion, and medical network experiences to aid in the development of a number of innovative clinical initiatives, including our patent-pending data analytics model, our clinical oversight programs, and our urine drug monitoring program – further helping the company transform the way workers' compensation and auto no-fault payers manage claims and contain costs through utilization programs.
He shares his experiences as a frequent speaker at leading industry conferences and as author of several white papers and journal articles on topics ranging from prescription drug misuse to pharmacy management strategies.
Tron Emptage earned his Bachelor of Science in Pharmacy from The Ohio State University and a Master of Arts degree from Ashland University. He is an experienced lecturer and teacher, serves on several boards and committees, and volunteers his time with numerous community and non-profit organizations.
$i++ ?>

Tanya Stevens
Occupational Health Nurse
OhioHealth and The Timken Company
Tanya Stevens is a passionate and dedicated nurse with over 19 years of healthcare experience in a variety of medical settings, including family practice, ophthalmology, laser/surgical first assist and emergency triage. She has vast experience dealing with a very broad range of medical conditions. Tanya has spent the past 4 years working as a contracted nurse through OhioHealth at the Timken Company.

$i++ ?>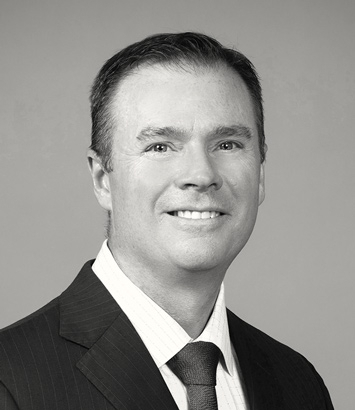 Shane Dawson
Partner
Dinsmore & Shohl, LLP
Shane has spent more than two decades counseling clients on workers' compensation issues. He cut his teeth working in Ohio Bureau of Workers Compensation as an investigator and a fraud analyst while simultaneously attending law school. He quickly learned to appreciate this fast-paced area of the law, which blends administrative and court work with a high volume of cases and deadlines requiring a thorough understanding of clients' businesses and objectives.
He has successfully represented employers handling all aspects of workers' compensation claims through all administrative tribunals of the Bureau of Workers' Compensation and the Industrial Commission, as well as the Courts up to the Ohio Supreme Court. His experience also includes handling litigation in employment matters, non-compete agreements, arbitrations, and international torts. Before joining Dinsmore, he founded and ran a boutique law firm specializing in the defense of employment and workers' compensation matters.


Education:
Capital University School of Law (J.D., 1996)
The Ohio State University, Fisher College of Business (B.S., 1992)
Business Administration - Marketing
$i++ ?>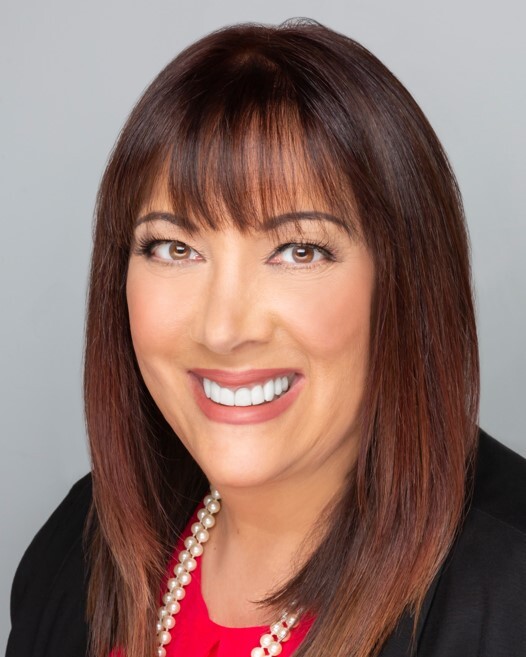 Mollie Kallen, MS, CRC, CCM
President and CEO
Mollie Kallen Case Management, Inc.
Mollie Kallen has over 30 years of professional experience in the worker's compensation industry. Mollie is originally from Ohio and graduated with a Bachelor's in Education from Washington University and a Master's in counseling from Northwestern University. She has worked in the industry from all perspectives, culminating in her building a national case management company of over 400 case managers. Mollie started her career as a public school teacher and then moved towards counseling and psychology at a Master's Degree level. Her introduction to worker's compensation was providing group and individual counseling to injured workers and their families in the private clinical sector. She then started her case management career with the first national case management company, Intracorp, and quickly became one of their highly successful and most requested case managers. Mollie transitioned to Corvel as a senior case manager for 13 years and became noted in her field in South Florida . After working at Genex for one year, Mollie decided to start her own company as a sole practicing case manager, giving customers the high quality care without higher costs, administrative fees and incentivizations that she had known in prior companies. Mollie formed MKCM ( Mollie Kallen Case Management, Inc.) emphasizing strong customer service, transparency, ethics, quality and using only experienced case managers. MKCM is now the only national, wholly owned and minority run case management company. Mollie has become a leader in our industry and speaks at many national and regional conferences, webinars and does a great deal of training in our industry. Mollie is involved in many industry wide organizations and believes strongly in mentoring young professionals and case managers.
$i++ ?>

Rob Robinson
Risk Manager
Roto Rooter
Rob Robison is currently the Risk Manager for Roto Rooter. Rob holds a bachelor's degree in Chemistry but found his niche in area of safety, workers compensation and Risk Management. He has over 25 years of experience in safety and environmental compliance, worker's compensation and risk management with global and national organizations. Rob holds a certification as a Certified Worker's Compensation Counselor (CWCC) and currently working on his ARM certification.
$i++ ?>
Glenn Williams
Sr. Medical Director
OhioHealth
Glenn Williams is the Sr. Medical Director for OhioHealth Employer Services leading the provider team and medical services in the division including occupational and acute care medicine, onsite care, and wellness services. Prior to this role, he was the Medical Director of the OhioHealth Urgent Care network. He is a Family Physician by training and worked in a primary care setting for ten years prior to moving to urgent care. Dr. Williams in board certified in Family Medicine and graduated from The Ohio State University with his medical degree and a degree in Nutrition. He has also served 8 years in military medicine with the United State Army Reserve.

$i++ ?>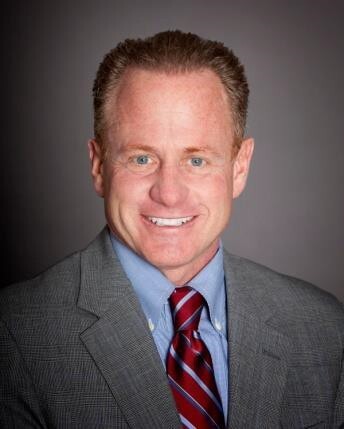 Mark Popolizio
VP of MSP Compliance and Policy for ISO Claims Partners
Verisk
Mark Popolizio is the Vice President of MSP Compliance and Policy for ISO Claims Partners. He is a nationally recognized authority in Medicare Secondary Payer (MSP) compliance.
Mark practiced insurance defense litigation for ten years concentrating in the areas of workers' compensation and general liability. Since 2006, Mark has dedicated his practice exclusively to MSP compliance working with carriers, self-insureds, TPAs, and other claims professionals in addressing MSP compliance issues.
Mark is a regularly featured presenter on MSP issues at national seminars and other industry events - and has authored numerous national articles addressing several topics related to MSP matters, including a chapter in the California Bar CLE publication, Special Needs Trusts: Planning, Drafting, and Administration. Mark is also active with other industry groups, including MARC, DRI, and NAMSAP.
Mark graduated Summa Cum Laude from Quinnipiac University in Hamden, Connecticut with a Bachelor of Science degree in Legal Studies and Sociology. He relocated to South Florida in 1992 to attend law school at Nova Southeastern University School of Law in Ft. Lauderdale, Florida. While at law school, Mark served as a Judicial Clerk to the late Honorable John D. Wessel (15th Judicial Circuit, Palm Beach County, Florida) and was a research assistant for Professor Leslie Larkin Cooney. Mark graduated from Nova in 1995 and is licensed to practice law in Florida and Connecticut.
$i++ ?>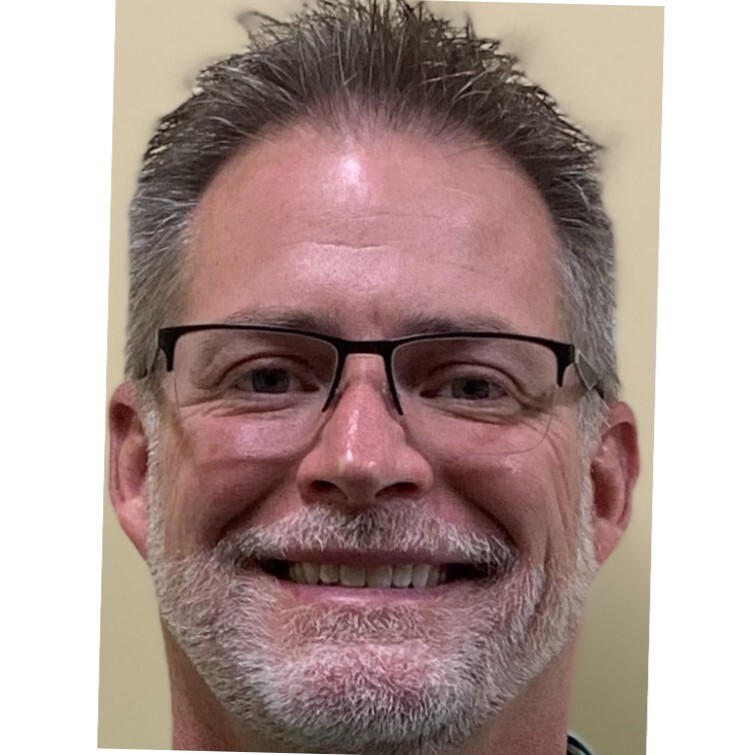 Jason Hinson, MS, OTR/L, CEAS
Workers' Compensation Program Manager
Athletico Physical Therapy
Education:
MS, Occupational Therapy, Washington University School of Medicine, St. Louis, MO (2000)
BS, Chemistry, University of Missouri, Rolla, MO (1995)
Background:
20 years experience in Industrial Rehabilitation with The Work Center, Inc (St. Louis) and Athletico Physical Therapy.
Specialties:
FCE, Work Hardening/Conditioning, Job Analysis/Physical Demands Analysis,
Ergonomic Risk Studies, Ergonomic Causation Studies, POET Development,
On-site Education, Upper Extremity Therapy
$i++ ?>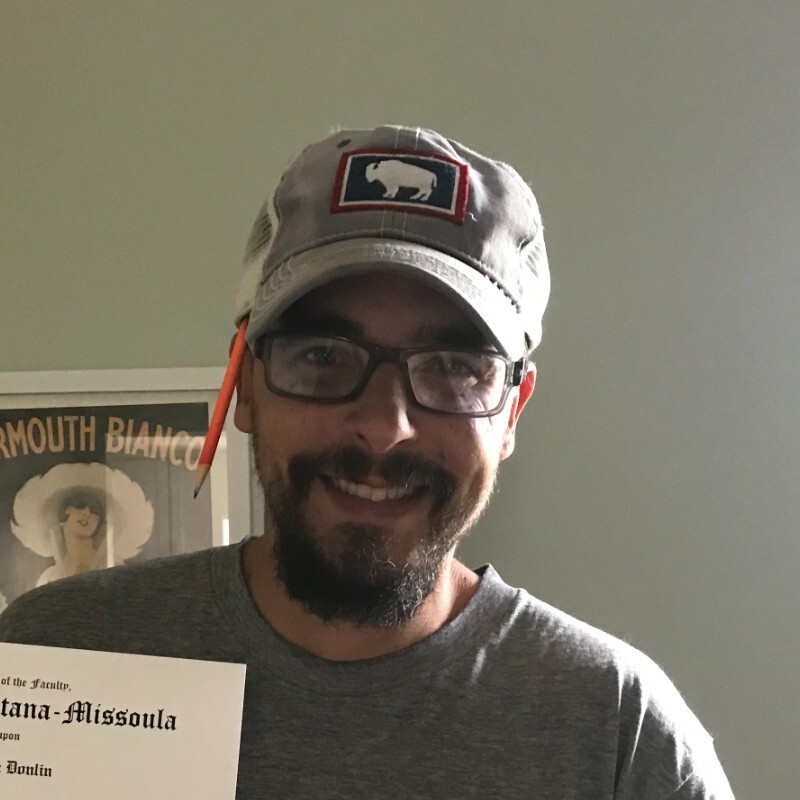 Matt Dolin
Clinic Manager, Evendale, OH
Athletico Physical Therapy
Matt has demonstrated extensive experience in the outpatient orthopedic/sports medicine setting. He graduated from Thomas Jefferson University in 2005 with his master's degree and later went on to earn his doctorate degree from the University of Montana. He is a graduate of an ABPTRFE sports physical therapy residency program. He has experience treating a variety of outpatient populations including collegiate and professional athletics as well as lecturing and being published on various professional topics associated with rehabilitation and return to activity.
$i++ ?>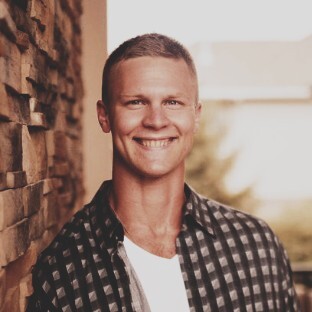 Harry Norman
Business Development
MarshMcLennan - ADL Practice
Harry has worked in the absence & disability field for more than 8 years and currently leads all Business Development efforts for the Trion office located in Chicago, IL. Harry's experience includes sales & partnerships, client relationship management, implementation, consultant/broker relations, program design, and service delivery operations management. He has an extensive product and administrative knowledge base in Leaves of Absence, Short Term Disability, FMLA, Statutory Disability and ADAAA/Accommodations.
Harry's background includes 5 years working at startup software company based in Denver, CO, where he saw his sales efforts take the organization from 5 employees to nearly 100 with millions in revenue. This company focused on providing SaaS products to employers, TPAs and carriers to assist them in administering absence, disability & accommodations programs. Harry works closely with regional and national employers and actively engages the marketplace to understand the current state of affairs.
Harry was born and raised in Nebraska, and resides there today right outside Lincoln with his daughter, Roma.
$i++ ?>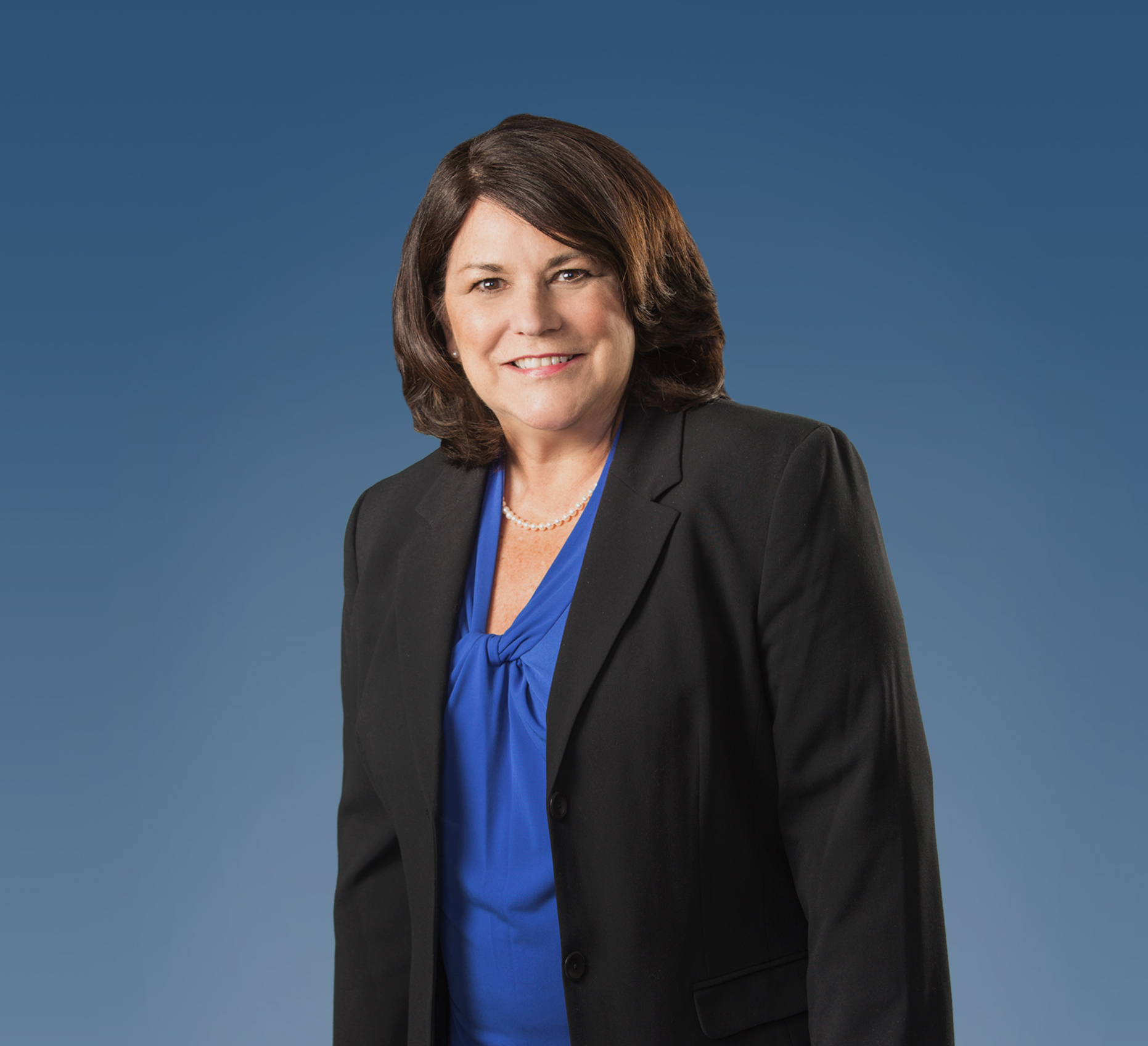 Kimberly Kondalski
Member
Eastman & Smith
Kim S. Kondalski concentrates her practice in the areas of workers' compensation law and employment law in the public, private and non-profit sectors, including state-funded and self-insured employers.
Her administrative experience includes matters involving the EEOC, OCRC, Department of Labor, Ohio Department of Job and Family Services, Ohio Bureau of Workers' Compensation and the Industrial Commission. Her litigation experience comprises appearances in federal and state courts, trial and appellate levels.
$i++ ?>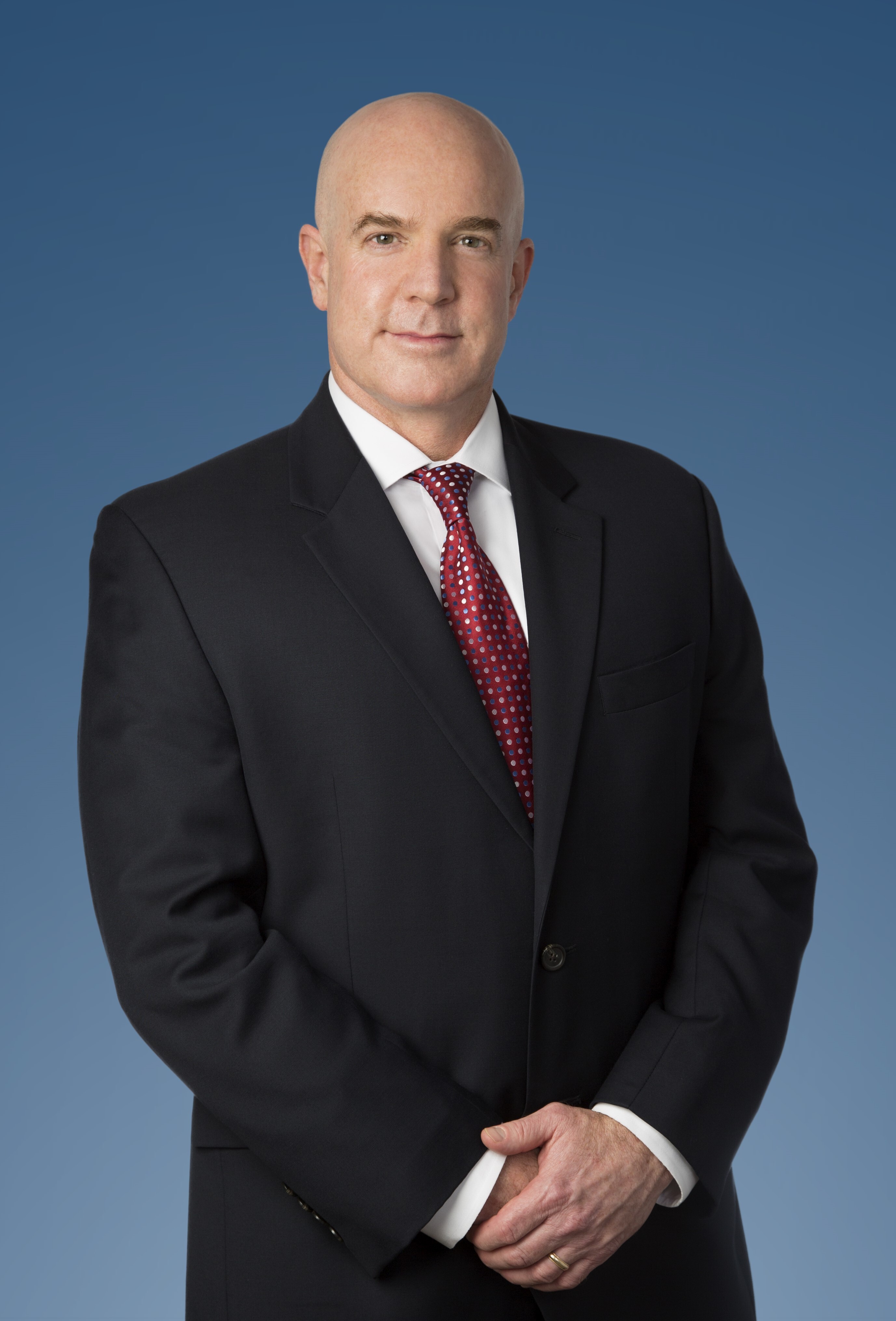 Mark Shaw
Member
Eastman & Smith
Mark A. Shaw represents employers in workers' compensation, litigation and employment matters.
He has represented both private and public sector employers before state courts and at all administrative levels before the Industrial Commission. He is a frequent speaker and guest lecturer at seminars regarding workers' compensation and employment law topics.
$i++ ?>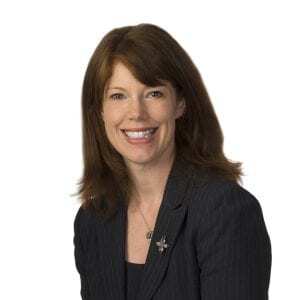 Catherine Burgett
Member
Frost Brown Todd
As an attorney with Frost Brown Todd, Catherine divides her time between a traditional labor practice and employment work. Her labor practice includes working with clients to improve labor relations and resolve labor disputes; creating and assisting with corporate campaigns and representation elections; helping companies stay union-free; handling unfair labor practice charges; representing companies through the labor arbitration process; and negotiating collective bargaining agreements.
Catherine's employment practice includes employment litigation; wage and hour litigation; discrimination, harassment, and retaliation investigations and litigation; drafting and litigating employment contracts; creating and implementing corporate training programs; advising and assisting companies in negotiating the WARN Act; drafting and enforcing workplace policies; and serving as counsel on all aspects of employer-employee relations.
$i++ ?>
Registration
Registration
***It has been reported that some folks are having trouble accessing the link above using Google Chrome. If you experience trouble with the registration link on Google Chrome, please try Firefox. Our site does not work with Internet Explorer.***
Fees

OSIA Member
On or Before March 18:
Full Event: $330
Thursday Only: $225
March 19 - May 14:

Full Event: $355
Thursday Only: $250
On or After May 14:
Full Event: $380
Thursday Only: $275
Non-Member
On or Before March 18:
Full Event: $485
Thursday Only: $280
March 19 - May 14:
Full Event: $510
Thursday Only: $305
On or After May 14:
Full Event: $535
Thursday Only: $330
Confirmations
Online registrants will receive immediate confirmations/receipts via email.
Exhibitors
The Ohio Self-Insurers Association would like to thank the following exhibitors for their support of the conference. Click on the exhibitor's logo to be directed to their website. If you are interested in becoming an exhibitor AND/OR sponsoring activities during the event, CLICK HERE. The link will take you to the OSIA Select page, where you can sign up to exhibit, sponsor, and much more. The more you spend the more you save! (Note the discount for each item based on the total to be spent.)
2022 Exhibitors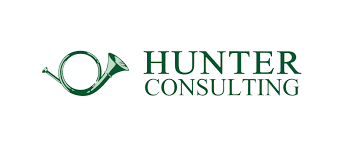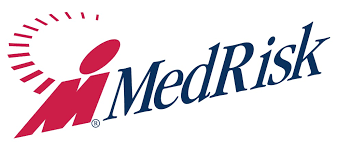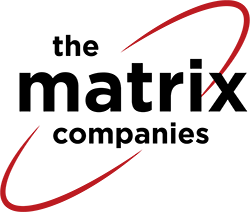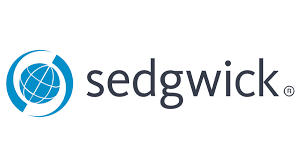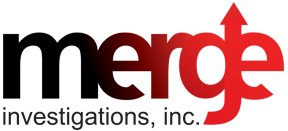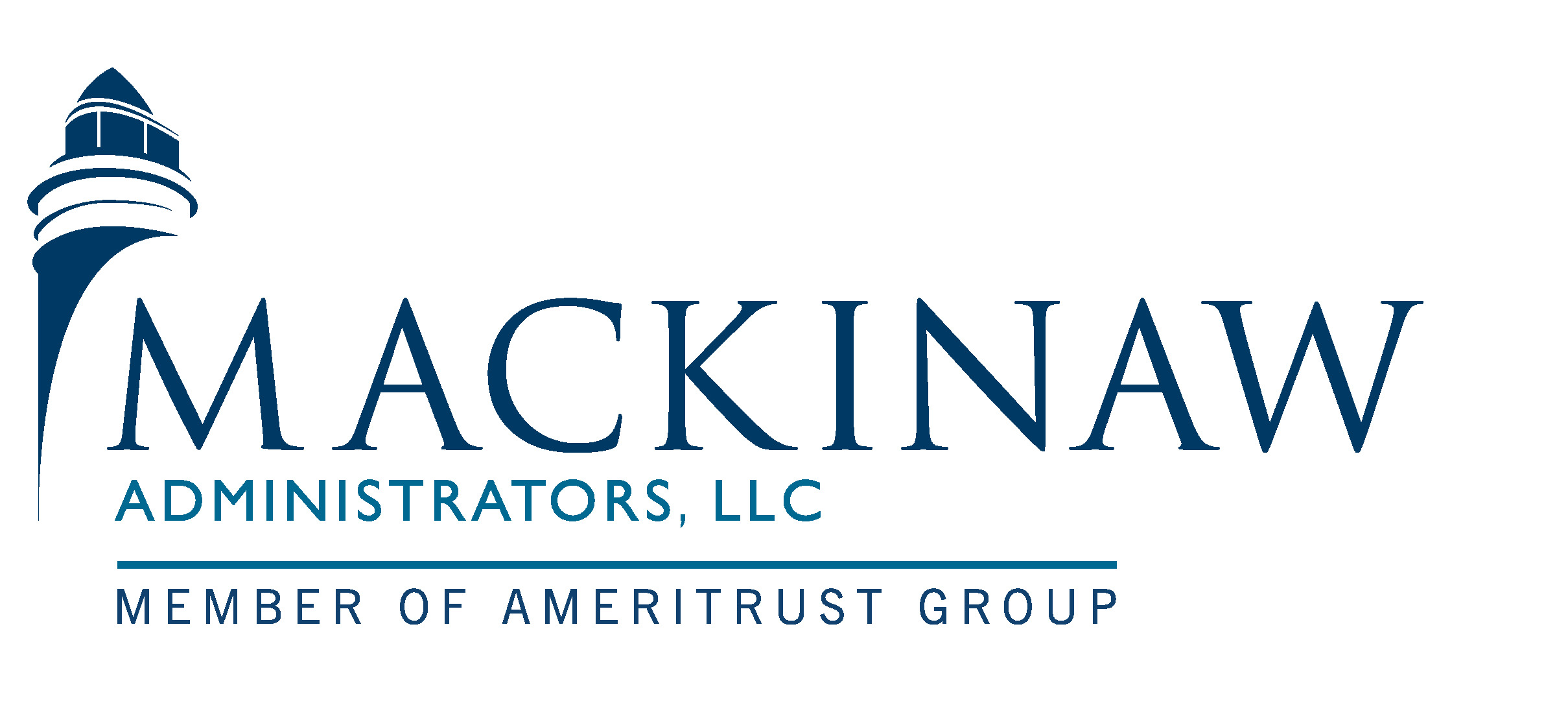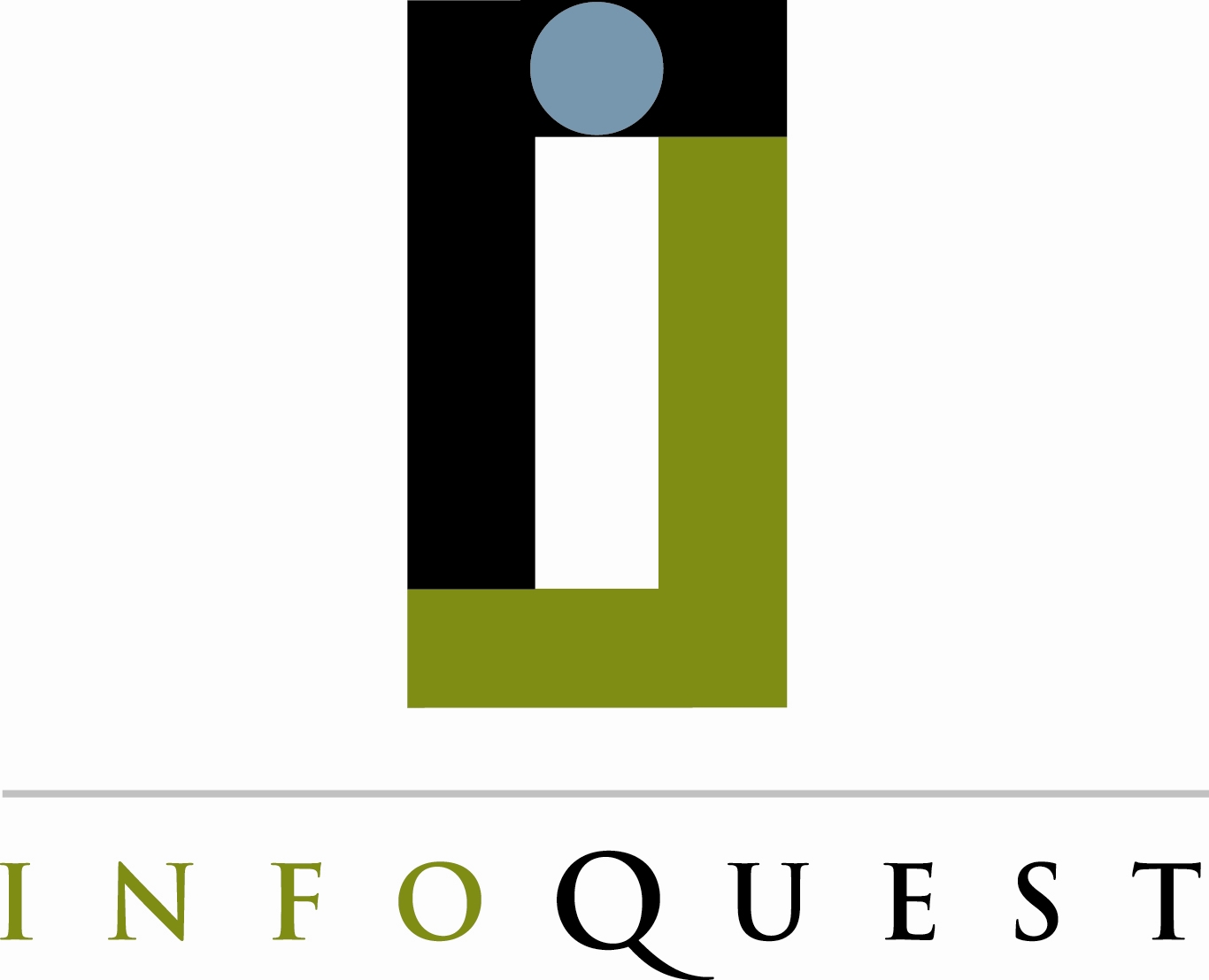 Silent Auction
OSIA will host a Silent Auction to benefit Kids' Chance of Ohio, a charitable organization that raises scholarship money for children whose parents have been killed or seriously injured in work-related accidents.
Gift items may be bid on during the Annual Conference with announcement of winners made on Friday, June 17 at Noon.
All proceeds will be donated to Kids' Chance of Ohio. Credit cards are the preferred form of payment.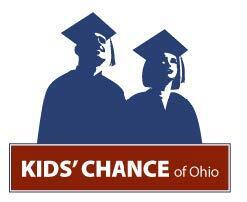 If you are interested in donating an item for the Silent Auction, please use our online form to provide all of the details: CLICK HERE
You will be responsible to ship your gift to the winner after the auction ends. All proceeds will be donated to Kids' Chance of Ohio.
In the last two year Kids' Chance of Ohio awarded deserving students a total of $46,000 in scholarships to the college of their choice. That means a total of $151,000.00 has been awarded to eligible children of injured workers in the state of Ohio. But they want to award more and NEED YOUR HELP!
OSIA raised more than $6000.00 at the 2019 Silent Auction and is hoping you will help us by raising even more this year. We cannot achieve this goal without donated items to auction. Remember all donated items are tax-deductible!
This is a great opportunity to promote your company while also providing a tax deduction at the same time!
Items in past silent auctions included: vacation get-a way's, wine baskets, golf baskets, tickets to sporting events, autographed books, sports memorabilia, jewelry, purses, and electronics. Cash Donations in your company name will also be welcomed and appreciated. In order for your company to receive recognition on the conference webpage and virtual handouts provided to all attendees, your donation form must be received by June 7, 2022.
Kid Chance is accepting direct donations as well. If you are interested in donation, go to: https://www.kidschanceohio.org...
Thank you for your support!
Hotel
The 2022 OSIA Conference will be held at the Hilton Columbus/Polaris located at 8700 Lyra Drive, Columbus, OH 43240.
Reserve Your Guestroom
Group Name: Ohio Self-Insurers Association
Check-In: June 14, 2022
Check-Out: June 17, 2022
Hotel: Hilton Columbus/Polaris
Hotel Address: 8700 Lyra Drive, Columbus, OH 43240
Hotel Phone Number: (614) 885-1600
Guest Room Rate: $169.00/night
Room Reservation Deadline: May 15, 2022
Reservation Link: https://www.hilton.com/en/atte...
Reservation by Phone: Individuals may make their reservations by calling(614) 885-1600 and referencing the Ohio Self-Insurers Association Conference.