Overview
Your Invitation to Ed Day 2021 - Friday, May 21!
Join us on Friday, May 21 for an incredible line-up of live virtual sessions that includes:
Workers' Compensation Environment in 2021

Panel Discussion with Ohio Insurance Leaders
John Logue, Ohio BWC Interim Administrator/CEO
Jim Hughes, Ohio Industrial Commission Chairman
David Boyd, Ohio BWC Director of Self-Insured Operations
The Impact of Stressors on Work Activity
PLUS a Bonus Session at no additional cost - Staying Well in Uncertain Times

You are not going to want to miss this timely and informative collection of presentations.
CE Credits
The Supreme Court of Ohio, Commission on Continuing Legal Education has approved this program for 3.0 General CLE hours for a Live Interactive Webinar.
Speaker(s)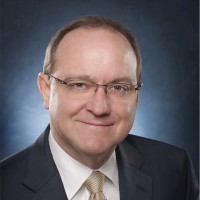 Max Koonce
Chief Claims Officer
Sedgwick
Max Koonce is the Chief ClaimsOfficer, for Sedgwick. In this role, Koonce is responsible for productdevelopment and innovation, industry analysis and thought leadership, bestpractices and compliance standards, legislative and regulatory relationships,and continued involvement in client programs for Sedgwick's lines of business.Prior to his current role, Koonce was the Managing Director responsible forSedgwick's casualty retail business unit in which he oversaw program resultsand service execution across the company's retail customer base. This includeduse of innovation and technology to improve client outcomes and customerexperience. Prior to joining Sedgwick, Koonce was senior director of riskmanagement for Walmart Stores, Inc., the nation's largest private sector employer.In this role, he managed the retailer's domestic property and casualty claimsprogram. He simultaneously served as president of Claims Management, Inc.,Walmart's wholly owned third party administrator. An attorney by trade, Kooncewas previously an administrative law judge for the Arkansas Workers'Compensation Commission and an appellate court justice for the Arkansas Courtof Appeals. Koonce has served on various state self-insured association boards,as well as the National Council of Self Insurers (NCSI), and NationalUnemployment and Workers' Compensation (UWC). He continues to serve as a memberof several local non-profit boards and industry risk management advisoryboards. Koonce earned his BBA degree in economics from Harding University andhis JD degree from the University of Arkansas in Little Rock. He is licensed topractice law in the State of Arkansas and is a member of the American andArkansas Bar Associations.
$i++ ?>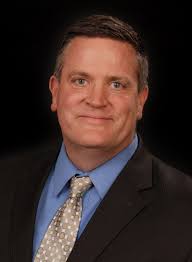 John Logue
Interim Administrator/CEO
Ohio Bureau of Workers' Compensation
John Logue joined the Ohio Bureau of Workers' Compensation as Chief of Strategic Direction in April 2019. He became Interim Administrator/CEO on Nov. 16, 2020, after Gov. Mike DeWine named his predecessor, Stephanie McCloud, director of the Ohio Department of Health. John is a veteran of the Ohio workers' compensation system, with a background that includes more than 25 years of experience in various client service and leadership roles. He most recently served as a vice president at Sedgwick Claims Management Services. John began his career as an employer services specialist at BWC before serving in a variety of roles with Ohio managed care organizations and third-party administration organizations. John is active in his community and is a member of the Westerville Sunrise Rotary Club. He earned a bachelor's degree in economics from John Carroll University, a master's in business administration from Cleveland State University, and earned an Associate in Risk Management designation from the Insurance Institute of America, known today as The Institutes.
$i++ ?>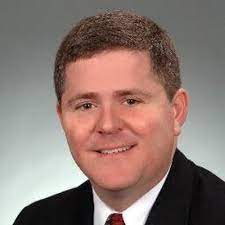 Jim Hughes
Chairman
Ohio Industrial Commission
Jim Hughes was appointed by Governor Mike DeWine to be the chairman and employee member of the Ohio Industrial Commission for a term that began on July 1, 2019. Jim brings decades of legal knowledge and public policy experience to his role as chairman. He began his career as a bailiff and court constable in the Franklin County Court of Common Pleas. He later served as assistant prosecutor in the City of Columbus Prosecutor's Office and then as assistant prosecutor for Franklin County. He also worked previously as an attorney and partner at the Isaac Wiles law firm in Columbus. In 2000, he was appointed to the Ohio House of Representatives and was later elected to the Ohio Senate in 2008. During his 18 years in the Ohio General Assembly, Jim supported legislation that toughened criminal penalties, protected children, reformed taxes, streamlined regulations, and incentivized businesses to settle in Ohio. He also served on many legislative committees including Civil Justice, Insurance and Financial Institutions, Energy and Public Utilities, Transportation and Public Safety, and Criminal Justice. Jim has received numerous accolades from several groups over the course of his career. He has been named Legislator of the Year by the FOP Capitol City Lodge No. 9, the Ohio Fire Chief's Association, the Ohio Nurses Association, the Ohio Association of Professional Firefighters and the AMVETS Department of Ohio. In addition, he has received the Ohio Association for Justice Workers Compensation Outstanding Service Award, and the Watchdog of the Treasury Award, among others. Jim earned his Juris Doctorate at Capital University Law School after completing his bachelor's degree in business administration at The Ohio State University.
$i++ ?>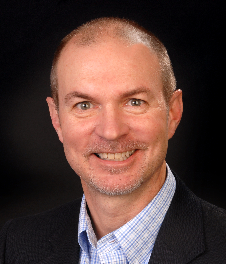 David Boyd
Director of Self-Insured Operations
Ohio BWC
David Boyd has more than 25 years' experience in the insurance industry, serving for 14 years at Ohio BWC and 10-plus years working for a third-party administrator as a senior account executive and risk consultant. David is currently the Director of Self-Insured Operations at BWC, a position he held from 2005-2008. In his role as Director, David oversees 1,140 self-insuring employers that he and his staff ensure are adhering to underwriting, financial and claim administration requirements, among other duties. David holds a bachelor's degree in business administration with a focus in finance from The Ohio State University.
$i++ ?>

William S. Marras
Director of the Spine Research Institute
The Ohio State University
William S. Marras holds the Honda Chair in the Department of Integrated Systems Engineering at the Ohio State University and serves as the Director of the Spine Research Institute at the Ohio State University. Dr. Marras holds joint academic appointments in the Department of Orthopaedic Surgery, the Department of Neurosurgery, and the Department of Physical Medicine & Rehabilitation. He is also a board certified ergonomist. His research is centered on understanding multidimensional causal pathways for spine disorders through quantitative epidemiologic evaluations, laboratory biomechanical studies, personalized mathematical modeling, and clinical studies of the lumbar and cervical spine. His findings have been published in over 250 peer-reviewed journal articles, hundreds of refereed proceedings, and numerous books and book chapters including a book entitled "The Working Back: A Systems View." He holds Fellow status in six professional societies including the American Society for the Advancement of Science (AAAS) and has been widely recognized for his contributions through numerous national and international awards including two Volvo Awards for Low Back Pain Research and an honorary Sc.D. degree. In 2017 he was awarded Distinguished Scholar designation at the Ohio State University. Professor Marras has been active in the National Research Council (NRC) having served on over a dozen boards and committees and has served as Chair of the Board on Human Systems Integration for multiple terms. He has also served as Editor-in-Chief of Human Factors and is currently Deputy Editor of Spine and is the past President of the Human Factors and Ergonomics Society (the world's largest such society). Dr. Marras is an elected member of the National Academy of Engineering (the National Academy of Science, Engineering and Medicine), recorded a TEDx talk entitled "Back Pain and your Brain" and has been featured on NPR's All Things Considered.
$i++ ?>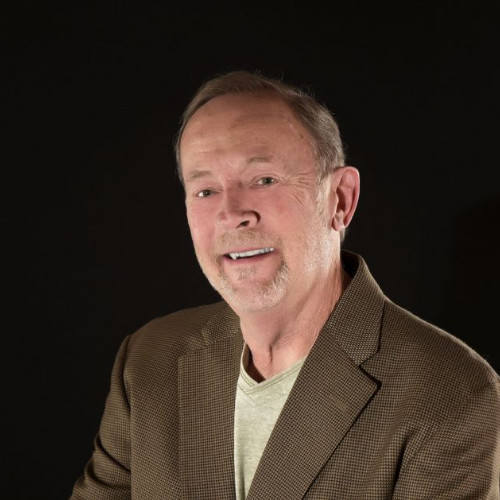 David Engstrom, PhD, DMHCS
Core Counseling Faculty
University of Phoenix
David Engstrom, PhD, DMHCS is a full-time Core Counseling faculty member at the University of Phoenix. He earned his PhD at the University of Southern California. He is a licensed Psychologist in Arizona and Diplomate of the American Mental Health Counseling Association in Integrated Behavioral Health.
$i++ ?>
Schedule | Sessions
Friday, May 21
8:00 am – 9:00 am
Networking Time
8:50 am – 9:00 am
Welcome & Opening Remarks
9:00 am – 10:00 am
Workers' Compensation Environment in 2021
Max Koonce, Chief Claims Officer, Sedgwick Institute
This session will focus on the workers' compensation environment in 2021. We will consider what has changed since the onset of the COVID-19 pandemic; have those changes had an impact, either positive or negative; what benefits have we seen and what detriments have resulted that must be overcome; and what should be considered for the future to ensure a sustainable workers compensation environment that drives positive outcomes for the employee, the employer and the carrier.
10:00 am – 10:15 am
Networking Break
10:15 am – 11:15 am
Panel Discussion with Ohio Insurance Leaders
John Logue, Ohio BWC Interim Administrator/CEO
Jim Hughes, Ohio Industrial Commission Chairman
David Boyd, Ohio BWC Director of Self-Insured Operations
10:15 am – 10:35 am John Logue, Ohio BWC Interim Administrator/CEO
10:35 am – 10:55 am Jim Hughes, Ohio Industrial Commission Chairman
10:55 am – 11:15 am David Boyd, Ohio BWC Director of Self-Insured Operations


11:15 am – 11:30 am
Networking Break
11:30 am – 12:30 pm
The Impact of Stressors on Work Activity
William Marras, OSU Spine Research Institute
12:30 pm – 12:45 pm
Networking Break
12:45 pm - 1:45 pm
Bonus Session
Staying Well...In Uncertain Times
David Engstrom, PhD, ABPP, FACP, DCMHS, University of Phoenix
Physical health, spirituality, social support, mental and emotional health all interact and impact each other.
This bonus session shall discuss:
• Getting healthy sleep
• Eating well
• Moving your body
• Quieting your mind
• Managing your time
• Reaching out to others
Registration
DO NOT USE INTERNET EXPLORER. THANK YOU.
Registration Fees
OSIA Member
On or Before May 1: Just $95
After May 1: $125
Non-Member
On or Before May 1: $125
After May 1: $150
Included in the registration fee is access to all of the individual virtual sessions held within Ed Day. Once the live version is held, you may access several sessions on-demand as well at your convenience at no additional cost. Within the virtual session, you will have the ability to ask questions of the presenter(s) and download handouts for use during and after the session. The 2021 Ed Day will use a ZOOM format.
To Register/Login
OSIA Members
Your membership profile/record is tied to this registration. If you have logged into our main website (www.ohioselfinsurers.org) for another event or to access your membership profile or area of the website, then use the same username and password. Your username is typically your email address.
Non-Members
If you are currently not affiliated with any OSIA member and/or you have NOT accessed the profile area of our main website by creating a login before, you will need to create an Event Registrant profile and then access this section of the website to register for this training. You will receive an email once you complete the form that will include a link back to the login page for you to complete your registration.
To do that - CLICK HERE
Confirmations
Online registrants will receive immediate confirmations/receipts via email.
Cancellation, Substitution & Refund Policy
Registration cancellations prior to or on May 15 will incur no penalty. No refunds will be made on cancellations made after May 15 because logistical implementation and forfeited fees cannot be applied to future meetings due to IRS reporting requirements.
Substitutions are $25. All substitutions must be in writing and accompanied by a completed online registration form.